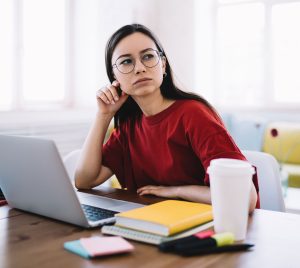 Abortion is currently legal in Ohio until the 22nd week of pregnancy. The abortion pill is readily available in Ohio abortion clinics and can even be obtained online. Despite its relative ease of purchasing, taking the abortion pill is a major medical decision that should not be taken lightly. Learn about all of your options regarding the outcome of your pregnancy before you choose.
What Is the Abortion Pill?
The abortion pill is the process of taking medication to terminate a pregnancy and it is sometimes called medical abortion. The abortion pill utilizes two drugs, mifepristone and misoprostol. Mifepristone is taken first and acts by blocking the progesterone a woman's body makes. The pregnancy can not survive without progesterone and detaches from the uterine wall. Then within 48 hours, misoprostol is taken to start contractions in the uterus. This forces the embryo or fetus out of the woman's body through bleeding and cramping.
What Are the Risks of the Abortion Pill?
When deciding if abortion is right for you, weighing the risks against the benefits can clarify your option. Risks of the abortion pill include:
Incomplete abortion, which may need to be followed by surgical abortion

An ongoing pregnancy if the procedure doesn't work

Heavy and prolonged bleeding

Infection

Fever

Digestive system discomfort
Complications of the abortion pill should also be considered when determining if the abortion pill is right for you. Women receiving a medical abortion will usually experience and recover from their abortion at home, so they will need to monitor themselves for the following signs and symptoms of complications and reach out to their provider for help if they observe:
Heavy bleeding — soaking two or more pads an hour for two hours

Severe abdominal or back pain

Fever lasting more than 24 hours

Foul-smelling vaginal discharge
How Can We Help?
Contact us to learn more about your pregnancy options in Ohio. We offer free services like pregnancy testing, ultrasounds, and STD testing, all of which are needed before an abortion.