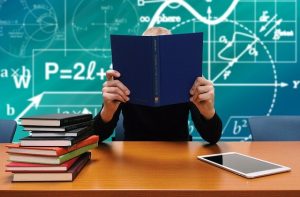 As August arrives, so do thoughts of back to school, mounds of papers, and daily routines. Although Ken and I now are technically considered empty-nesters, we do have a daughter that teaches elementary school, so we are still well aware of the endless needs of those starting back to school. As organizing is near and dear to my heart, I used a binder system while our girls were in school to keep the endless amounts of paper and information contained. My OCD tendencies seem to have rubbed off on them as both girls use binders now to organize endless projects and subjects themselves!
I started with a binder for each of them (this is particularly helpful when attending different schools). Each binder had at least five tabs broken down as follows:
§ Ms. Barker's Class
School/Teacher Contact Information: include classroom number; bus number, times, and pick up/drop off information
School supply list: in case you need to replace items mid-year
Classroom newsletters
Weekly homework schedule: when reading logs are due etc.
§ Take Action/Sign
School calendar: flyers, field trips, etc.
Lunch menus
Permission slips
§ Extracurricular activities
Music performances
Sport schedules
§ Report Cards
Copies of all beginning of the year paperwork
I made it a habit of filing/updating the binders each day as the girls were working on homework. Anything I needed to sign was immediately given back to them, if it needed to go on the calendar this was the time to do it.
1 Corinthians 14:33 – For God is not a God of confusion but of peace.Peace and order will keep the confusion at bay and keep you're relationship with you're children healthy. Children will see you care about them and there education, which in turn will give them a sense of pride.