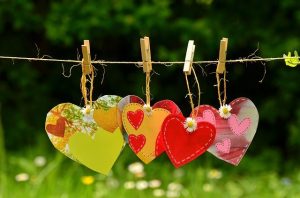 Valentines Day seems to be a huge "pressure" holiday, and lets face it no one wants to be single on Valentines Day. I remember being a teenager and young adult, always wanting this perfect fairy tale Valentines Day date, which realistically never happened. We put so much emphasis and value on having someone on Valentines Day. Not to mention how the media and culture sure has sexed it up over the years. So this year I wanted to try something completely different, not just for me but also for my family. I got the idea while binge watching "Bringing Up Bates" during the COVID lockdown. Every Valentines Day they throw a huge party together as a family and call it "I Love You Day."
On "I Love You Day" the Bates put so much emphasis on family and just making sure everyone feels special and loved, even if  they do not have an significant other. The kids all do a gift exchange and get to pick out something special for the sibling they chose. They cook dinner together and play all sorts of fun games, and just focus on family time. I think its a great way to show kids they don't need a significant other to fill a void, that they are already loved so much by family and friends.
This Valentines Day instead of wanting the perfect date, lets focus on our family as a whole and let them know how loved and special they already are!
Here are some ideas for you to do on "I Love You Day" with your family:
Crafts: https://www.personalcreations.com/blog/valentines-day-crafts-for-kids
Games: http://www.culdesaccool.com/2014/01/15/12-coolest-valentines-day-school-party-games-part-2/
Dinner: https://pocketchangegourmet.com/valentine-food-ideas-for-kids/