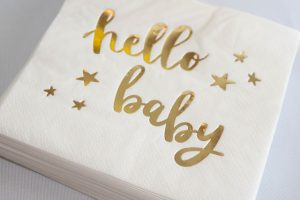 Yes that is correct the SECOND  baby boom! We all know from reading in our history books that the first baby boom came right after World War II. At the end of the war all the soldiers came home and so many babies were created ( to spare you the details)! Isn't it crazy at the end of something so terrible as World War II that a new generation was born, its amazing how God works.
So what makes me think we may have a second baby boom? Well… I can't help but to notice all the pregnancy announcements going across my newsfeed on social media. Its seems like every day someone else is making the big announcement, that they are expecting! In a time such as we are in, with the pandemic and crazy political issues going on, hearing all of these babies on there way, brings so much joy and hope.
I can't think of a better way to bring joy in the upcoming year 2021 then welcoming new babies! The year 2020 has brought so much doom and gloom and of course it isn't over yet. But along with babies comes a lot of new moms and dads that will need our help. For the simple fact that they will be raising children in a very different world. A world that is so split and uncertain, and of course not to mention COVID-19 to top it all off.
When time comes for the babies to be born, there may not be the usual visitors and the extra help that the moms would usually get. She may be alone 99% of the time because of not wanting the baby or herself to get the virus. This leaves a much higher risk for Post Partum Depression. So as we respect the parents wishes and not visit in person let us remember there are still ways to help from a far.
Things you could do from a distance:
– You could leave a welcome home basket on the door step
– Order food and have it delivered to there house
– Call them! Or at least text them to check on them
– Go to amazon.com and buy diapers, wipes, etc. but have it shipped to there house
– I know its old school but send a card or a letter to let them know your thinking about them
So with all the excitement that comes with lots of new babies let us remember to be respectful of the parents guidelines that they have set in place, but let us also remember we can still help in this different kind of world we're living in!