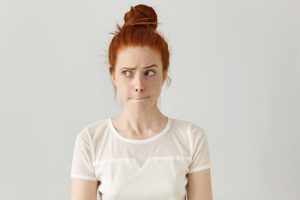 Volunteer or not to Volunteer? That seems to be a question that many struggle with. We all get caught up in our own busy lives and are guilty of not giving back or not listening to God.
In 2006 I started volunteering at "In His Hands Pregnancy Center" in Blanchester. Volunteering was a new thing for me. I had always been a stay at home mom and now my kids were in high school and I needed to do something for me. Little did I know in just one short year I would be the Director of the pregnancy center. God had a different plan for my life than I could have ever imagined. I was the Director for five years and absolutely loved every minute of it. It was time consuming and there were days my heart ached for some of the women that came in to the pregnancy center. But one day I was at the center and talked with a woman in her 30's asking for help to  find a place to have an abortion. I had the opportunity that day to talk with her and show her Gods love for her and  for her unborn child. It was a day that I will never forget. She decided against  abortion and  chose life for her daughter Isabella. I talked with her and worked with her thru her entire pregnancy and one morning I got a call from her she told me she had her baby and wanted me to come meet her. We both hugged and cried like babies and I held the little pink bundle of joy with such love. I felt so honored to be a part of this moment with her and Isabella.
Unfortunately after seven years of helping at the pregnancy center I had to leave due to health problems. But due to my daughter's persistence I'am now volunteering at New Life Clinic in Wilmington, and loving every single minute of it. So if you are thinking about volunteering take that step, you will be rewarded in so many ways. We need you, and the men and women that come in the New Life Clinic need you to help make a difference in their lives.
Written by our client advocate Dee Moore